Immerse yourself in the smart world of Hess
Very important: We are continuously developing our Smart City and are successively enhancing it with new products, solutions and ideas. That's why it's worth visiting our "Smart City" regularly – as you'll regularly receive new ideas as to how you can transform your urban space into a smart urban space.
THE CONFIGURATOR - Part II
CITY ELEMENTS
Light, multifunction and design - for smart urban spaces. Experience the possibilities of the multifunctional CITY ELEMENTS in our new CITY ELEMENTS configurator. Design your multifunctional luminaire of choice according to your requirements and your needs, fast and convenient and with just a few clicks.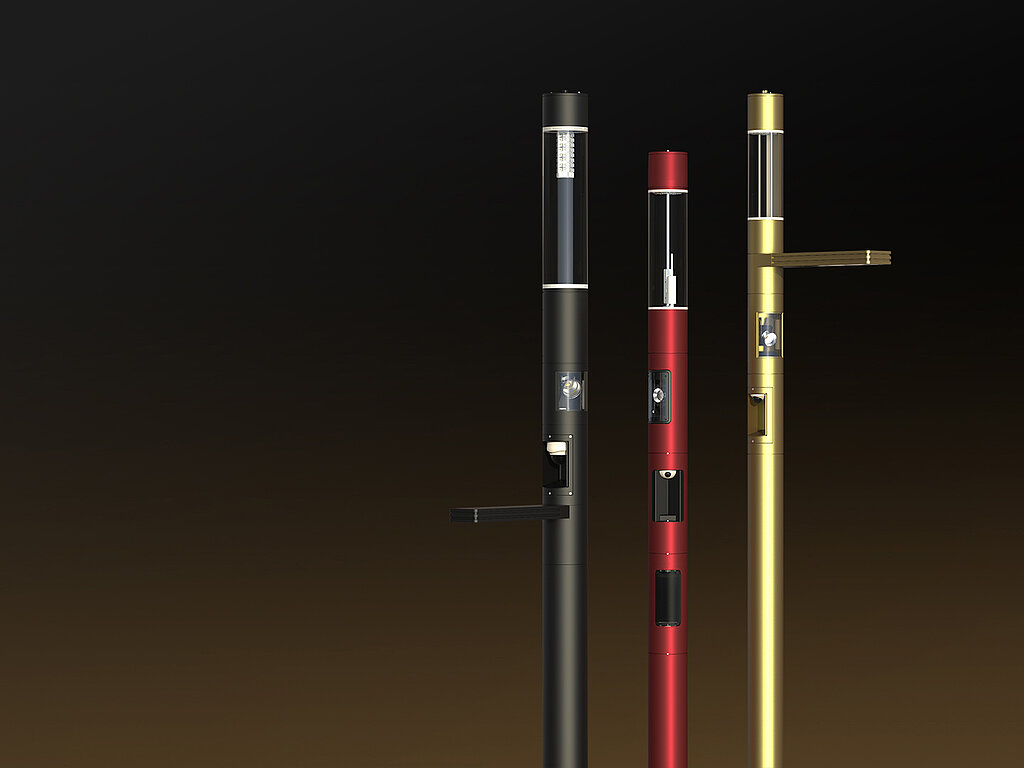 THE CONFIGURATOR
RENO ELEMENTS
They are clear, pure and minimalist in design – as well as extremely multifunctional in terms of equipment and options. To make the multifunctionality of the RENO ELEMENTS more tangible and to demonstrate their potential, we developed the RENO ELEMENTS Configurator. Configure the multifunctional luminaires of your choice – exactly according to what you need and require. With its intuitive operation by a simple click, it is extremely fast and convenient to use.