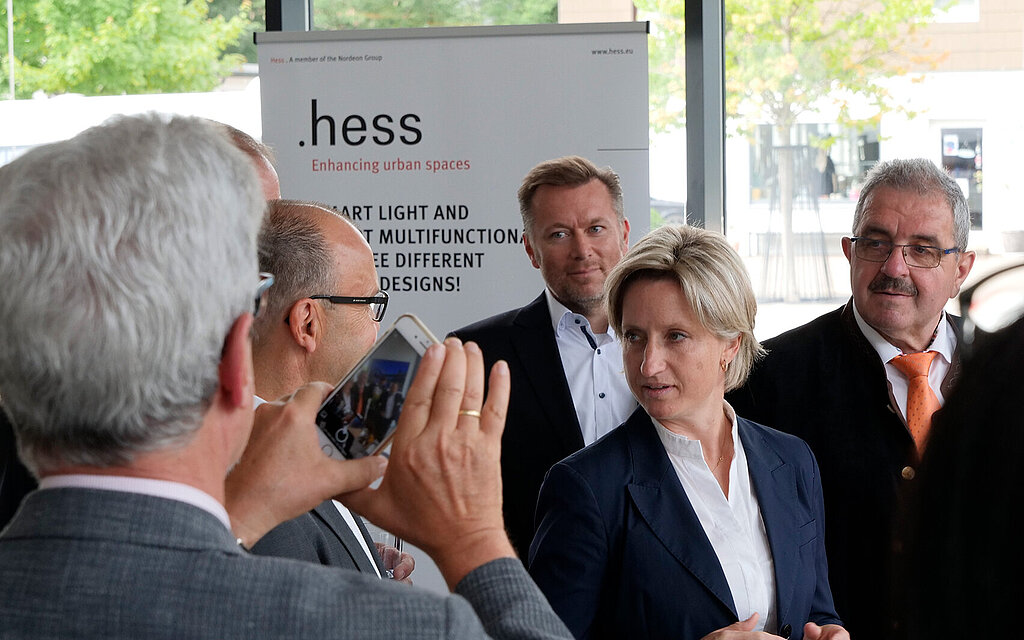 02.08.2019
Minister visits Hess
Dr. Nicole Hoffmeister-Kraut gathers information on smart city trends
Important visit at Hess. On Friday, 2 August 2019, the Minister of Baden-Württemberg for Economic Affairs, Labour and Housing Construction, Dr. Nicole Hoffmeister-Kraut, visited the luminaire and site furnishing manufacturer on site in Villingen-Schwenningen (DE).
The minister was accompanied by a delegation which included Karl Rombach, a member of the state parliament, as well as the Lord Mayor Jürgen Roth and the Mayor Detlev Bührer (both of Villingen-Schwenningen).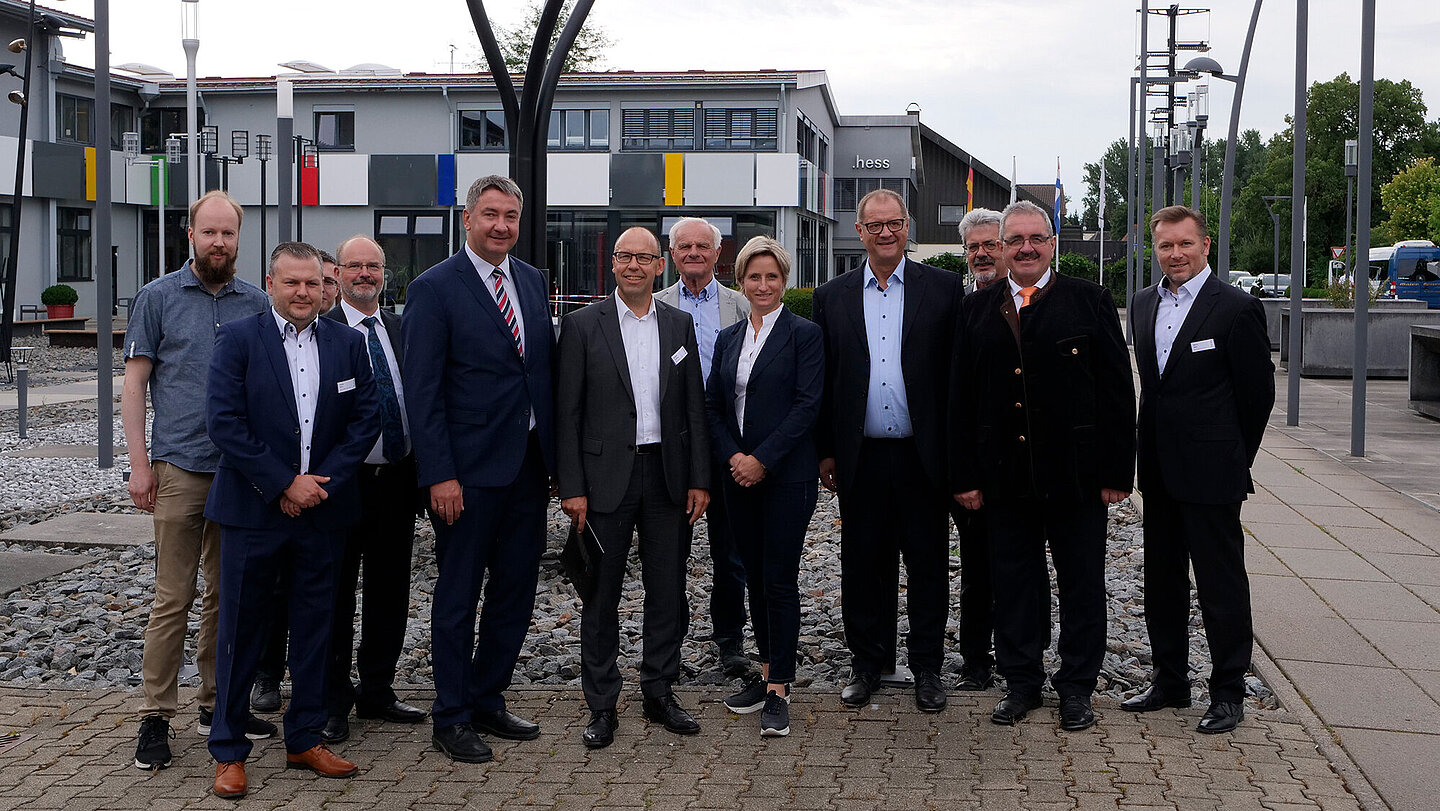 The focus of interest was the infrastructure of a city: networked, intelligent, simply smart. In this regard, Hess, a leading specialist for Smart City applications, can offer a wide variety of tried-and-tested as well as forward-looking solutions.
The luminaires can be equipped in a variety of ways: With WLAN, cameras for security-relevant areas, loudspeakers, GOBO projections, power and water supply, sensors of any kind or charging stations for e-mobility – everything is possible and can be perfectly integrated. Ideal for an attractive appearance, clearly structured surfaces and a smart environment within urban spaces.
Additional functions are also being introduced in the area of site furnishings. For example, benches with qi-charging stations that enable wireless charging of mobile devices and also offer a high level of protection from external influences.
In the future, intelligent rubbish bins will have an automatic fill level indicator to ensure that disposal routes are optimised and that the rubbish bins are only driven to when they really need to be emptied.
Videoclip, from Regio TV, about the Minister's visit:
Watch Video on Regio TV
Report about Hess from 1:57 to 2:38 min, Language: German
Source: Produced by Regio TV Bodensee, 2019
We would like to take this opportunity to thank you again for your visit!