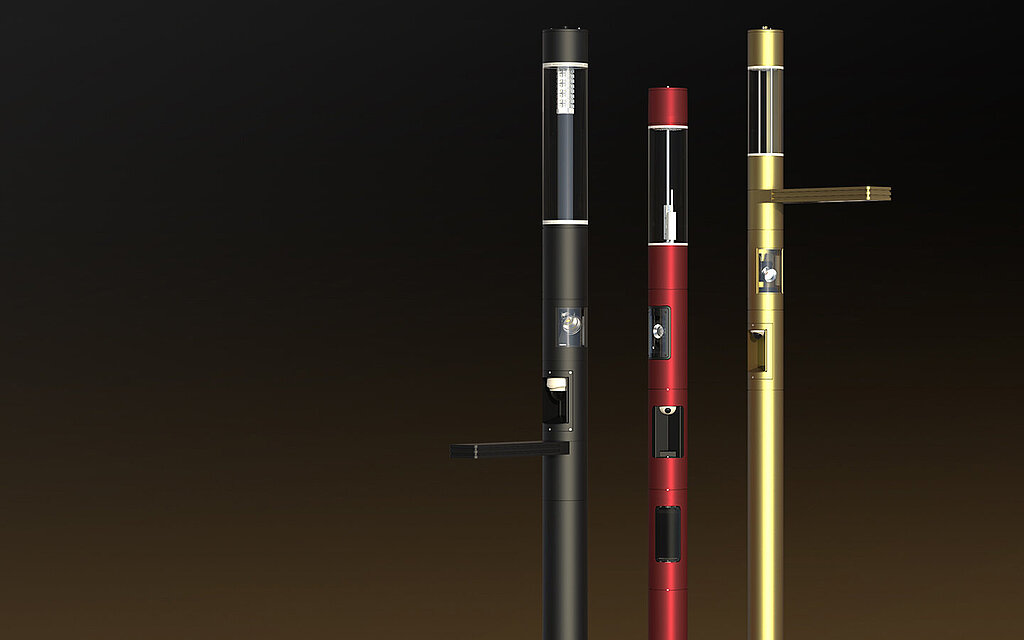 06.10.2021
CITY ELEMENTS – Configurator
Experience multifunctionality - and design your own CITY ELEMENTS
The CITY ELEMENTS column luminaires impress with their simple, modern look. With different heights and 3 different diameters, the multifunctional lighting system is suitable for almost all requirements in a smart city and a smart urban space.
The new CITY ELEMENTS configurator allows you to intuitively experience the luminaire and its multifunctionality.
Configure your smart luminaire of choice with just a few clicks and design it according to your requirements and needs.