CARPO
Elegant, practical – simply excellent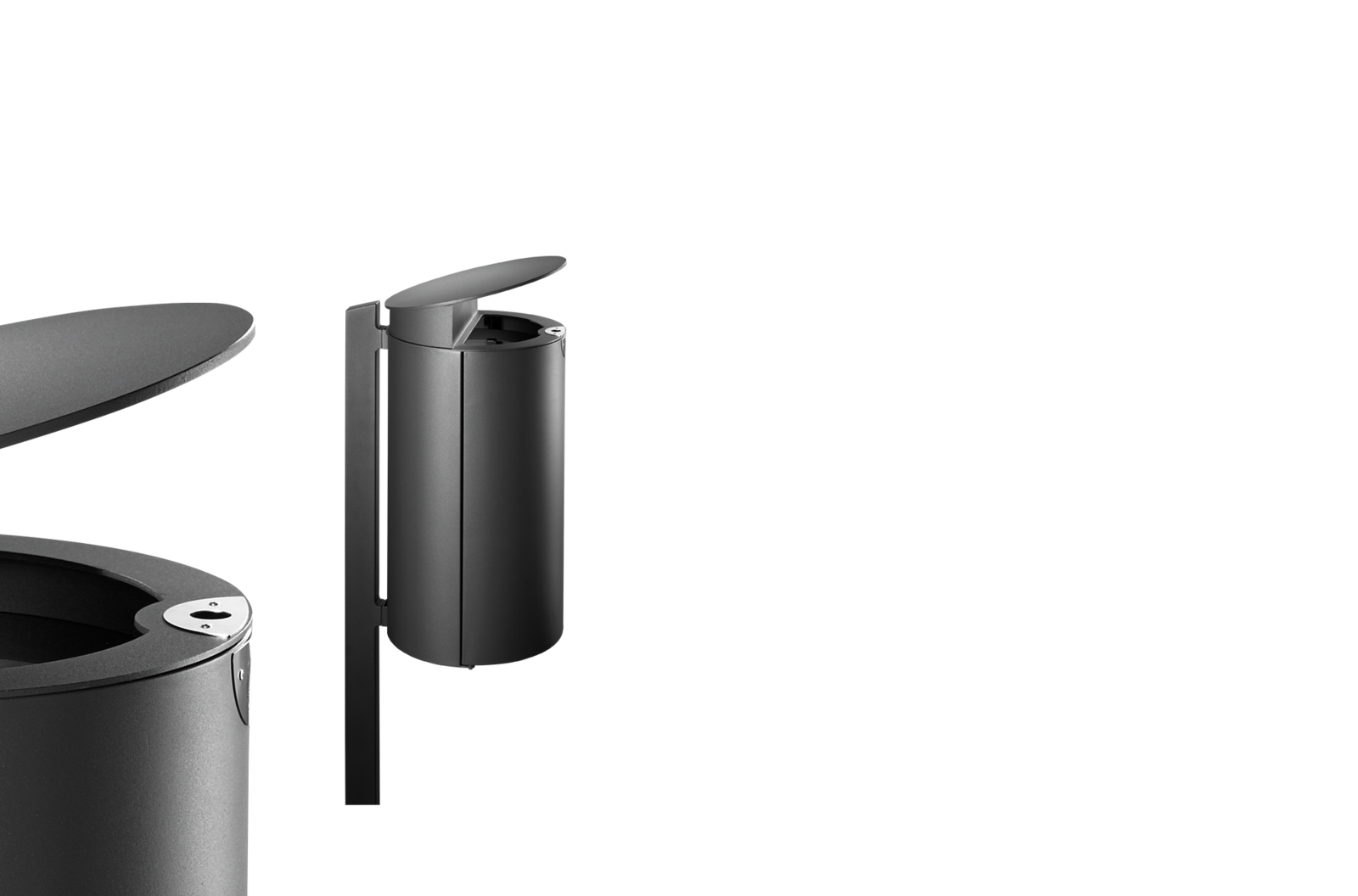 In classic expression of design, the simple yet elegant CARPO and PUNTO waste receptacles fit perfectly into any design ambience. In addition to the design, the waste receptacles are highly practical, something you will appreciate at the latest when emptying them. The carefully painted galvanised steel waste receptacles stand for value and longevity, just as you would expect from Hess.
Technical details
Frame and container made of steel, galvanised. Disposal opening reduced in size and protected from rain. Container can be folded up laterally for emptying. Triangular lock. Pick-up ring for rubbish bag inside. With or without integrated steel ashtray, galvanised. Available with flange, embedded base or wall attachment. Capacity: CARPO 380 = 60 l, CARPO 440 = 90 l
You will find further technical data if you have specified a variant.
Choose variant
Downloads