ACCADIA L
The new dimension of in-ground spotlights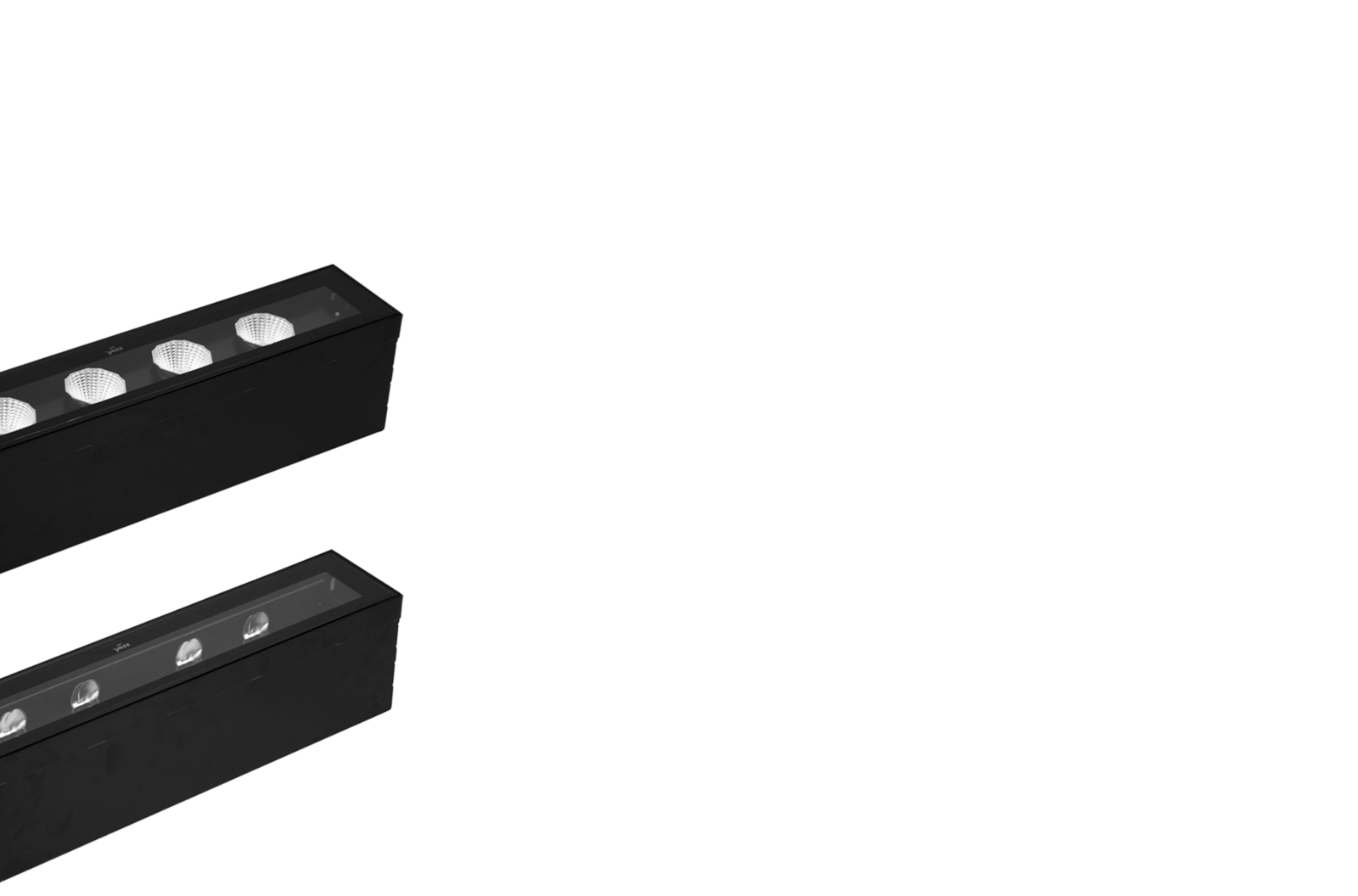 ACCADIA is a highly innovative LED in-ground luminaire with a revolutionary reflector technology. The spotlights are perfectly suited for staging impressive buildings and architectural features such as columns, arches and sculptures as well as trees and plants. ACCADIA ensures perfect lighting results in an exceptional, high-quality design.
Related Products
Technical details
Luminaire enclosure made of single-pane tempered safety glass, edge printed on the inside. Light colour: 3000K/4000K. Optionally with asymmetric or rotational symmetric reflectors. Rectangular luminaire body made of stainless steel. Asymmetric reflectors for façade illumination, can be swivelled by 20°, 10°, 0°, -10°; rotationally symmetrical reflectors cannot be swivelled. Rectangular installation housing made of stainless steel. Protection rating I.
Ingress protection

IP67

IK-Value

IK08

LED Lifetime

L80 B10 / 85.000h - TA <= 25°C
L70 B10 / 50.000h - TA >25 - <=50°C
You will find further technical data if you have specified a variant.
Choose variant
Downloads