TOP ELEMENT 180 AA - L1.9
16.00309.2V038 LEVO3 HP 35W SKII (3000K)/O1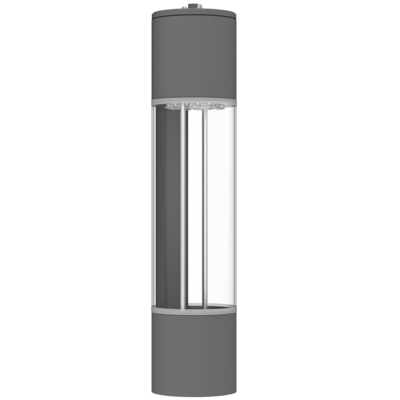 TOP ELEMENT 180 AA - L1.9
Top element 180 AA - L1.9
- For illuminating column City Elements 180
120° shielding inside, made of painted aluminum sheet
Constructed from aluminium tube section ø 180 mm
Diffuser made of PMMA
Module length 800 mm
Light distribution: Asymmetrical, optimised for luminance
(Characteristic: For main road illumination)
Elec. equip.: LED LEVO3 HP O1 approx. 35W (3000K)
With electronical ballast (220-240V/50-60Hz)
- without CLM (350mA, 35W)
Protection rating II
Following versions are available:
Without dimming and without CLM (luminous output degradation
compensation)
OR with dimming via DALI, StepDim or AstroDim
(please specify on your purchase order!)
Without inspection door - pre-wired
Colour: DB 703 or all RAL- (classic- single shades),
Hess-DB and Hess-Glimmer-colours.
RAL pearl-mica-metallic-shades on request.
---
Technical specifications
Ingress protection

IP65

Variant

AA - With shielding

Safety class

II

ULOR

4,4%

Area exposed to wind

0,14 m²

IK-Value

IK05

Rated input power

35 W

LED Lifetime

L80 B10 / 100.000h - TA <=25° C
L70 B10 / 50.000h - TA >25 - <=50°C

Height [mm]

800
---
Drawing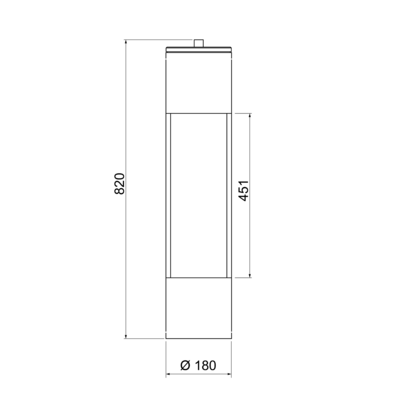 ---
Downloads
---