Due to its unique character, the preservation and upgrading of the listed site on the ring road, with its mature stock of trees and historical town wall, are highly significant for recreation and the quality of life in the municipality of Villingen (Germany). Since 2013, according to a decision by the local council, the area has been modernised step by step in separate construction phases, by the department for green spaces of the municipal authority.
Within the framework of the fourth construction phase, the desired illumination of the 13th century city wall was installed. Since the end of 2017, the wall has been illuminated in an atmospheric manner with the most modern lighting technology: by fi ve metre high CITY ELEMENTS 180 illuminating columns from Hess.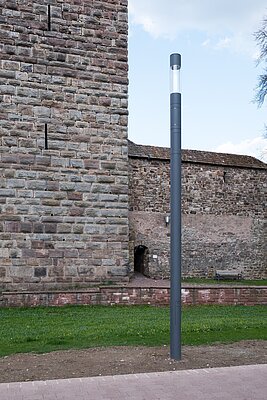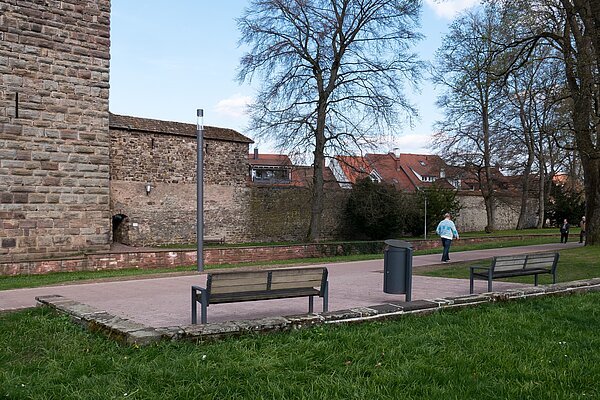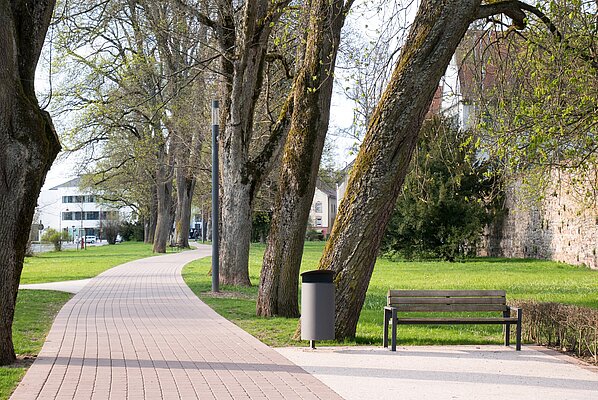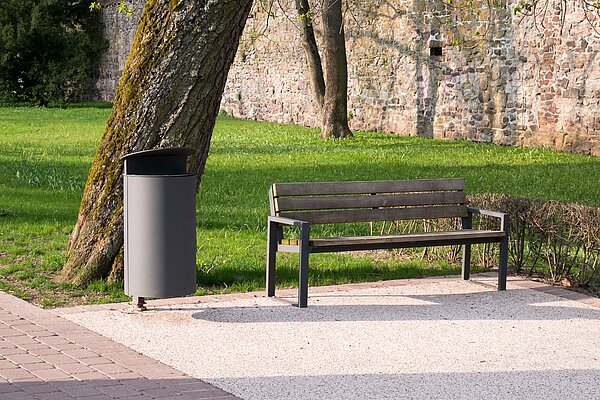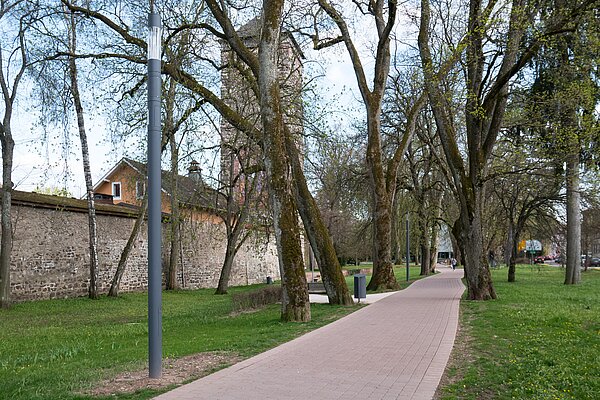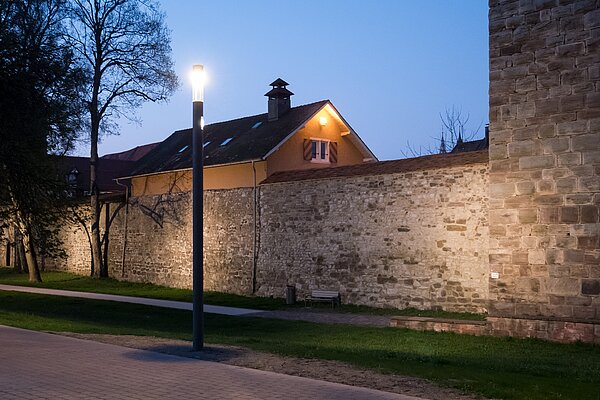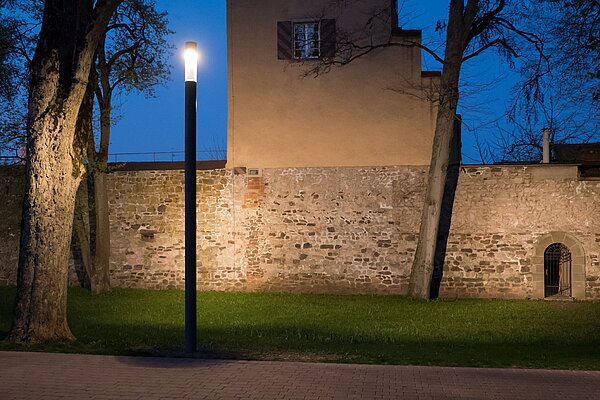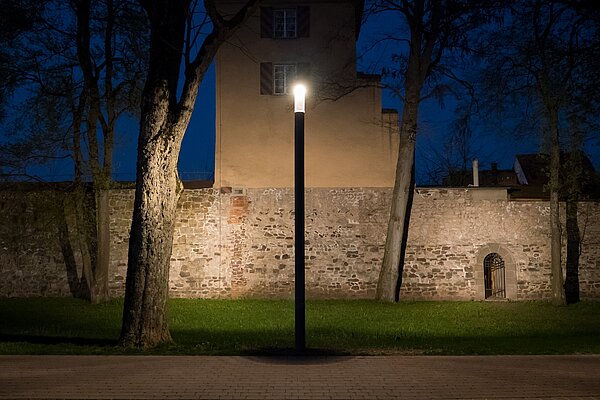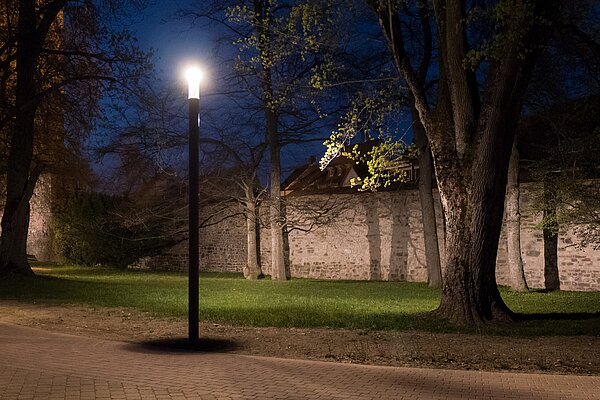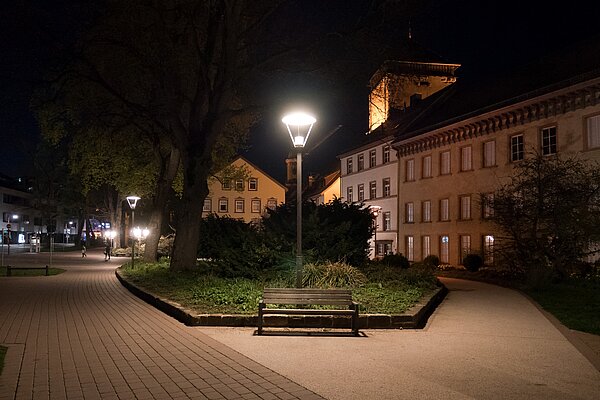 © Hess
Path and accent lighting from a single lighting system
The new lighting along the footpath and cycle path on the ring road site was realised together with the Stadtwerke Villingen-Schwenningen. Thanks to the individually configurable elements of the multifunctional columns, the path and building lighting could be perfectly combined with one another – therefore both functions are used on each of the eleven lights installed along the paths.

Correspondingly, the CITY ELEMENTS 180 have a terminating element with an asymmetrical wide beam light distribution, for lighting the footpath, as well as two intermediate elements, with light outlets on the side, for illuminating the wall. These are equipped with special 14° refl ectors and powerful LED modules in the light colour 3000 K, to achieve the optimal effect lighting for the city wall from a distance of around 22 metres.
Dimming for maximum efficiency
The path lighting is connected to the dimming system AstroDIM in the terminating element, which ensures particularly effi cient operation. Two f xed defined night-time dimming levels ensure that the lighting level of 100% is dimmed, at fi rst down to 70% and then down to 30%, before full power is called for again in the early hours of the morning.

The lighting of the city wall begins automatically with the regular street lighting and is in operation daily until 1 am. From 24th December to 6th January, the lighting stays on the whole night because of the festive days and to allow the city wall to glow in as much brilliance as possible during this special time.
Project information
Town / Country

Villingen-Schwenningen, Germany